Acquire, process, analyze and understand digital images
Virtuematic: Advancement Through Technology
Around the world, architects, engineers, constructors, and owner-operators leverage the power of Virtuematic services to expedite project delivery and enhance asset performance for the critical infrastructure that sustains our economy and environment. 
"Together, we are at the forefront of advancing infrastructure".
Geospatial Solutions for Advancing Infrastructure
In the age of digital transformation and client-centric business models, enterprises in the GIS industry are presented with new opportunities. Our geospatial services drive outcomes for organizations across five key areas – Spatial Experience, Data Insight, Geospatial Innovation, Accelerated Mapping, and Assurance in Spatial Analytics. Through our tailored business solutions, we empower clients to innovate in spatial analysis, enhance data insight, expedite mapping processes, and assure quality in geospatial analytics.
Virtuematic Geospatial Services
With our geospatial solutions, we offer powerful advantages for your digital transformation journey.
3D Modeling
Virtuematic offers professional 3D modeling, 2D Drafting and Visualisation services for design, review and analysis for various industries.

LiDAR
With our LiDAR service we aim to help public and private organisations make better decision by having accurate terrain information.
UAV
Our UAV data processing and analysis services helps survey companies to have a critical insights that helps them to take accurate decisions.
Virtuematic AR / VR Services
Find out about the way's companies are using AR and VR to make a deeper connection with consumers.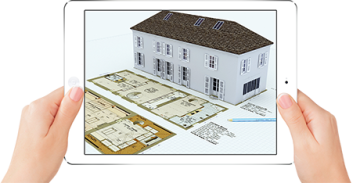 Augmented Reality
At Virtuematic, we excel in developing advanced tech for Augmented Reality. This includes 2D to 3D mapping, recognition, and tracking. Our innovative methods enable seamless interaction, eliminating markers for easier localization. The result: a blend of digital elements, culminating in stunning imagery.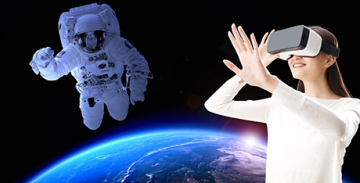 Virtual Reality
With our VR solutions, we bring the possibility of experiencing anything, anywhere, anytime to life. As VR technology becomes integral across industries globally, our comprehensive range of services covers every conceivable solution, ensuring the delivery of the finest immersive VR experiences.
Our unique strengths in creative thinking, technology expertise, and global reach we help enterprises pursue a path of smart transformation.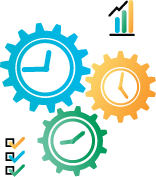 Efficiency
Virtuematic is committed to ensuring the timely delivery of your services. Our primary objective is to push the limits of what is currently possible, bringing innovative ideas to fruition with a relentless pursuit of perfection.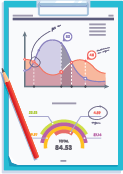 Results
At Virtuematic, our success is gauged by the results we achieve for our clients. Our emphasis extends beyond technology; we are dedicated to offering solutions that enhance business efficiency, reduce costs, and increase profitability.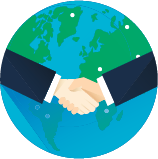 Reliability
At Virtuematic, we prioritize cultivating enduring client relationships. Recognizing the uniqueness of each client, we dedicate both time and resources to thoroughly understand their specific needs and preferences.